Well first thing I would ask is if he is on the lease. If he is not, then he would have no legal standing and basically you would just change the locks and move merrily along. If the police are involved you can have a restraining order or an order of protection put on him to keep him from bothering you. There are a lot of scenerios at play here and without very specfic information it would be hard to tell you how to proceed.

Saul Carrillo, Realtor
It Homes
832-527-2268
seeitsold@gmail.com
Difficult to state based on executed lease agreement between tenants and property owner.
Notify owner what has taken place, if boyfriend has sign lease he has all rights be there as much as you do. Only property owner can evict the boyfriend not you.
Now if boyfriend is not on lease agreement or nothing in writing then confer with attorney could be no legal process is required.
National Featured Realtor and Consultant, Texas Mortgage Loan Officer, Credit Repair Lecturer
Follow me on Twitter:
http://twitter.com/Lynn911
Lynn911
http://www.lynn911.com
You can only evict if he has violated the terms of his lease with you and more likely if he is not paying rent depending on the judge.
Is his name on the lease you signed with the apt complex?
If so you might ask for their assistance.
If he is not on the lease, and he comes on the property you might could get them to issue a trespass notice.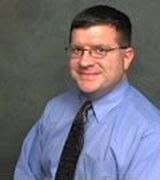 Contact