It is my understanding, and I may be wrong, that there cannot be any ïmprovements, fences included, within the easement.

Check with your city government to be certain.

um... I would get a copy of the zone map and find out the measurements of yours and your neighbor's lot. Then I would measure it out and make sure that where he wants to put the fence is not on your lot. If it is not, then I think there is nothing much you can do as city easement usually only means the access to the land by a third party (ingress, egress, driveway, city access, utilities, etc.) but not the limitation of the use of land itself. But I might be wrong. Get a land map from zoning, and while you are there, talk with the agents there.
Check with the city.. but to my knowledge if it is a city easement for drainage they can't put a fence there as it would likely hamper the drainage.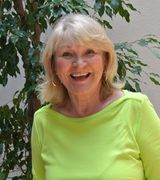 Contact