Thanks Deborah. Good advice for the average seller. I'm flipping, have a lawyer and ample marketing experience. I'm listing my FSBO everywhere I can and everywhere I think people looking to buy will find it. I'd be happy to work with a buyer's agent. If you have a client looking for value in a low cost of living area with low crime, great quality of life, scenic environment, and easy access to major metro areas, contact me. Thanks, again...

If you are listed w/ a Reatlor, you could ask your Reatlor to submit your lisitng to Trulia and other sites. That would be more effective, and better received than a solicitation or ad here.

Good luck w/ selling your home....Voices just isn't the place to promote a listing for sale, though.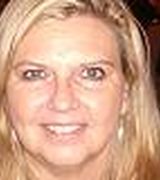 Contact