Well I have to tell you that you are moving to one of the nicest cities ever. I am originally from Massachusetts and the people here in Atlanta are so nice and they go out of there way to meet you. You will have no problem meeting new people. I myself live here in Dallas, GA which is Paulding County. Just walking your new neighborhood you will meet people. When you get here give me a call and we will go out for dinner and try to introduce you to some other couples. There are alot of fun things to do here.

If there is anything I can help you with, let me know.

Diane
CHURCH! That's a great way to do it. Also, joining a Tennis league or helping the HOA if your neighborhood is a great way to get plugged in. Used to be that people welcomed new comers, but you may have to prod them on my hosting your own party.

Have your Realtor host an open house party!

You can also find a lot of couples by simple doing things that you like to do, you'll just bump into people, whether it's biking, hiking, going to the park, the mall. It does take you being outgoing in order to do this kind of "social" networking.

Good Luck!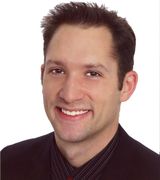 Contact