If your mother OWNS the property, pack up all his belongings, put them outside,change the locks and adios!! I'd get a restraining order to boot! However it can get a bit more complicated if he's a long-time partner and has anything in writing. Check with your local pro-bono lawyer association for details.
Hi Christene,
Does your mother's boyfriend pay rent or help pay the mortgage? Does he share utillties and other household expenses?
If so, it may not be that easy to get him out unless he is breaking the law (i.e., domestic abuse), in which case your mom should get the authorities involved.
There are too many unkowns to give you specific advice.
Have you tried this resource?
http://www.atlantalegalaid.org/others.htm
Good luck, Christene, to you and your mom.
Hi Christene. While you say your mother's boyfriend is not good to her, I am not sure if his conduct would justify a kickout restraining order. No, unfortunately we cannot give you step-by-step instruction on how to evict someone as that would be giving legal advice, which is reserved for attorneys licensed in your state. If you don't want to hire an attorney, you may be able to get the necessary paperwork done through a paralegal service. Some courts also have self help clinics that assist self represented parties in preparing the paperwork themselves. When it comes to evictions, adhering to all the timelines and procedural requirements is in my experience crucial and I think you'd be better off handing this over to someone who is experienced in eviction matters. If your mom's boyfriend is abusive (verbally or physically), this may be grounds for a kickout and stay away order and again there are services helping people pro bono to get the necessary assistance. Good luck.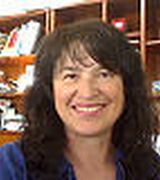 Contact