Here are three web pages where you can look at pictures that have been taken from the MLS printout.
Pretty sure these owners still want to sell their home.
There are dozens of websites that agents like to upload pictures to, perhaps hundreds of websites for full saturation.
Trulia is a little different from many of the sites that automatically upload pictures from Metrolist. The listing agent or broker has to upload the pictures from the agents or brokers server. This is why you may occasionally see different pictures of the same house on different sites.
Virtual tours and pictures are great for relaxing on a rainy day,. It is really helpful though to have a Realtor take you out on a tour of the ones that catch your eye..
http://www.movoto.com/real-estate/homes-for-sale/CA/Rosevill…
http://realestate.sfgate.com/homes/listing/193-90073719
http://www.century21.com/realestatelistings/Roseville-CA-957…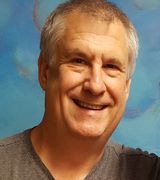 Contact