The garage has been converted to living space, but could be reconverted. This property is under contract and should close pretty soon. I can help to answer other questions if you have any.
Do you have a similar property that you are needing to sell or looking for a similar property to purchase? If so, please give me a call. I am familiar with the area and am a big proponent of The Colony. I live very close next to the NFM project and have good experience in The Colony to help you buy or sell.
Brent Rice, Trulia Top Recommended Broker
The Rice Group, Inc.
Website:
http://www.ricegroupinc.com
214-808-3100
Brent@RiceGroupInc.com
(If my answer addressed your question and was helpful, please indicate by giving me a THUMBS UP or BEST ANSWER)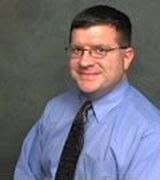 Contact
Unfortunately this property is under contract. However I would be happy to help you find similar properties.

Jason Todd - 214-458-4198

JToddRealty@gmail.com