BEST ANSWER
Hi Hilary,
Yes, homeowners have been successful in getting their property taxes reduced. I've seen home values reduced by 20%. Depends what's going on in your neighborhood. Here's a link to the info on sfgov -
http://www.sfbos.org/index.aspx?page=3696#.
Good luck!
Most people ask themselves if it's worth it. I think it's ironic that Phil Ting wants to run for mayor while he raises taxes much more aggresively than any other assessor has in my memory.

Peter Fatooh, in my office is an agent who has served on the tax appeals board and works with people to fight incorrect assessments.We have another agent who currently serves on the board and so I can answer your question with some veracity. Some are successful and some aren't.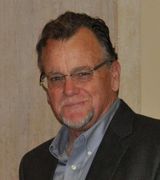 Contact
Depends how hard you push... Squeaky wheel gets the grease.

Gregory Garver - Commercial Real Estate Broker
Broker License# 01716531
(415)225-9894
gregory.garver@gmail.com