Michelle,

This looks like a foreclosure, but not yet on the market. It could be a week, a month or a year before it comes on the market. We just never know.
I've put a link below to the foreclosures in this area I currently show on the market.
Just let me know if you would like to take a look at any of them.

There is a normal sale on the same street if you specifically like that neighborhood.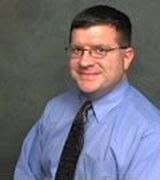 Contact
Michelle,
I live in this neighborhood. From what I can tell, the mortgage was sold to Wells Fargo on 7/11/11. This indicates the home is going to be listed as a foreclosure. If you would like me to keep an eye on the formal posting of foreclosure, I will do this for you. You can also research foreclosures at:
http://www.hudhomestore.com/HudHome/Index.aspx
As of today, this home is not posted on the HUD home website. Please contact me at :
puniwai@fathomrealty.com
And I will answer all questions regarding homes in my area of specialty which is the Haslet/Alliance Corridor.
Take care,
Lucy A. Puniwai
(214) 783-6416
Fathom Realty,LLC