John,

Assuming it was done with permits, if you correct the status it will increase your tax bill. If not, you will have to make it legal and if things weren't done properly you could be forced to undo the work. If you are doing this because you want to sell the property, a 3R Report showing completed permits should suffice, but any time you take mystery out of real estate it adds value. If you get the situation corrected officially there will be no room for interpretation. If you did work without permits talk to a professional before proceeding any further.

Best Regards,

Lance King/Managing Broker
415.722.5549
lance@fixedrateproperties.com
Go to the County recorders office or use the website below to find out exactly what they need to see to prove that the record is wrong.
Understand that if there were additions done with permit they should have that record and the added value will be added to the tax basis. If work was done without permit, you might eed to get permits and inspections.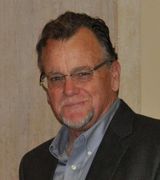 Contact