If it does not have an address normally they're not really for sale.
I would expect to pay about double this price for almost any house in Richardson.
If the price looks too good to be true, it normally is.
You can see homes actually for sale at this link:
http://www.metroplexhomesalesinfo.com/listings/propertytype/…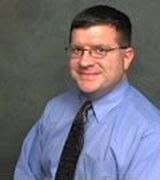 Contact
I am unconfirmed HOW any professional can schedule a showing when there is no street #.
RUN,,, run... as fast as you can... ANY website NOT PROVIDING you the entire street address which includes street # is a bait and switch site.
Realtors websites are governed by the State we are licensed in therefore WE as agents must post accurate info WHICH includes entire street address.
Richardson homes for sale Richardson Tx - website updated daily
http://www.lynn911.com/Web/AR287090/CustomContent/index/5055…
Contact my office today where I can show you many amazing homes work with your family specifications.
Lynn911 Dallas Realtor & Consultant, Credit Repair Advisor
Multimillion Dollar Sales Producer
972-699-9111
http://www.lynn911.com
Follow me on Facebook
http://www.facebook.com/lynn911dallas
Hello, I can schedule a showing for you. Please contact me directly at 214-796-6355 or via email at Lushellfisher@ebby.com

Thank you,

Lushell Fisher