Hey Lauryn,
The property will still sell for close to market value. There are no real deals like this out there. You can buy the tax liens on property but that has nothing to due with owning the property.
Best of luck to you,
James
The price would be $350,000 to $370,000 depending on the condition of the home. What are you looking at? A number with no meaning to you, me or any other buyer. Sorry, and good luck in the future.
You were looking at a "bait and switch" advertisement placed by Realty Trac.
That post is not a "for sale" listing. The $26,285 "left on the loan" could be the past due amount or an amount owed on a second lien...

26,285 is a meaningless number for anyone other than the debtor and the creditor. No one is going to be buying it for that price.

To answer your first question: A property on Taranto the exact same square footage sold for $360,000 last month. That is near what the price would really be. Realty Trac is just being dishonest when they suggest that it could be obtained for less than ten cents on the dollar, that a $30 monthly subscription to their site is going to give you the secrets on how to do that.

I don't think so.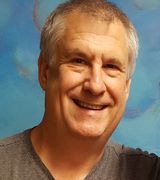 Contact