David L. West, as Ute had mentioned.
The name is part of the public record, available at either Sacramento county recorder's office so we are not breaching any privacy issues.

This may or may not be who you're looking for. You can send a letter, knock on the door, or you can go to the county recorder's office and search for other properties that might be owned by the individual that you are seeking, assuming that they have purchased a home and it is recorded.
First name is David. Middle initial L. Last name same as your Trulia profile name without the V8. owned this home since March 1998. I hope this helps.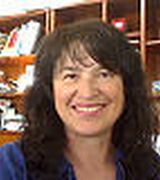 Contact
This home is not for sale.