Thta's the problem with the internet. There is a lot of information but some of it is not true. A good Realtor that knows the area can help wade through the misinformation and give you the truth.
The homes without addresses are probably in preforeclosure and not on the market. Some homes never come on the market and the ones that do will sell for close to market value.
Anthony,

Don't get too excited about this one. The price is wrong in Realty Trac. It's probably a second lien, not a first and may never come on the market. Prices in La Villita for single family homes will be about 3x this amount or more. There are a couple of foreclosure townhomes about $200,000.

Let me know if you're interested. When the addresses are not published, they're likely not on the market and might not ever be on the market.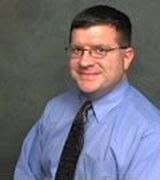 Contact