Susan,

Approximately $3000 year. If you would like a list of tax rates around this area I can send them to you.

Bruce Lynn
Prudential Texas Properties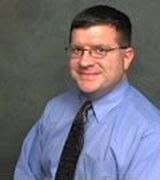 Contact
They are approx. $2800 per year.
This home per MLS has an option pending contract
City of Allen has approx 463 homes for sale
I have seen some great foreclosures in the area.
CONTACT OUR OFFICE TODAY
972-699-9111
Lynn A. Crosby ~ National Featured Realtor
"...Specializing in Residential, Commercial Properties and Loans..."
Dallas Realtor -
The Michael Group "Dallas Business Journal 08' list top realtors"
Dallas Loan Officer - Homewise Lending
Dallas Real Estate Office: (972) 699-9111
Dallas Real Estate Website:
http://www.lynn911.com
60,000 listings Dallas homes for sale
the tax value for 2008 was 117,287. If you are unrepresented let me offer my services not only am I responsive and knowledgeable. I also rebate 20% of my commission to buyers at closing.

Thanks
RJ
214-682-0598
rj.avery@att.net