Bruce and D. Motl,

The link you referenced is for SOLD properties. It is not in a section offering it for sale.
You can see this in the link itself /Texas/Spicewood/sold/

You can also use the link next to the photograph to ask Trulia to correct any errors.
Cool house......congratulations. It's probably listed with an agent somewhere or perhaps some of the sales information was just picked up off publically avaialable information. Unfortunately this means you could be chasing websites and data for years. I'd think the best place to start is your listing agent or the agent you bought it from. See if they can update their status to SOLD or whatever the status should be.

Good luck....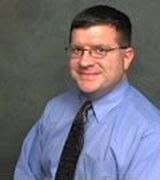 Contact