Hi, First of all Happy new year and I wish you a healthy and successful year.
This property is for lease only and by appointment, address is 966 Eilinita Ave in Glendale.
Anyway if you are looking for anything regarding real estate I can assist you so you can find the best suited to you, take care

Martin
818-842-SOLD Direct
818-259-1046 Cell.
the home is not ffor sale...a notice of default has been filed....the owner may have already cured it.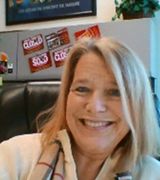 Contact
I can certainly provide the address, but if you want to see the inside, you'll need to contact a Realtor and make an appointment. Is that what you would like?