Anna,

You have asked the same question about more than one property. To me, that indicates that you do not have a Realtor helping you who can get the answers that you need for you. That is just part of what we are paid to do. By the time you see a house for sale on Trulia, it very likely could have numerous offers…that is the market today. You should have your own Realtor on your side to bring houses to your attention just as soon as they hit the market so that you can see the houses and write an offer before the house is gone.

In fact, what you are doing is even less to your advantage. You are inquiring about houses shown in RealtyTrac ads.

The link that you provided for this home is to a posting by RealtyTrac that is really a come-on to get you to sign up for their subscription reporting service. RealtyTrac is not a real estate company. RealtyTrac does not sell houses. RealtyTrac is a reporting service. They take information from public records about foreclosures, notices of default, lis pendens and other such filings and report them to their subscribers. Information from RealtyTrac can have value for those who understand what they are getting and how to use the information but RealtyTrac postings on Trulia.com are abbreviated versions and are misunderstood by many who think the postings are showing properties that are for sale at very low prices.

I don't think that you will get very far looking at RealtyTrac ads. For information on how to buy a house that really is for sale, check with a local Realtor who can explain the process and give you valuable assistance.
Hi Anna,
These RealtyTrac listings on Trulia can be frustrating, as they are really ads, attempting to get you to sign up for RealtyTrac's service.
We live nearby and would be happy to help you with your search in Burbank or the surrounding area.
A link to our website is posted below!
Kevin Keyser
Broker - Partners Trust
323-877-2040
It is not for sale. It is in foreclosure .
This is misleading, but this is the way Trulia works.
If you are serious about buying a property in Burbank, let me know.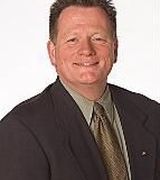 Contact