It is under contract, but since it's a short sale, if you are interested, you should see it and inquire about becoming a back up offer. This way if the first deal falls through, you can be next in line.
Good luck!
It is under contract as Valentina stated.

It is a short sale and therefore, subject to the approval of the seller's lender. If the process takes longer than the buyer is willing to wait, or the submitted contract is not approved, it is possible that the property could be available for new offers. If the submitted offer is approved, the existing contract will stand .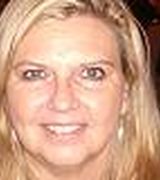 Contact
It is under contract since Jan 16th scheduled to close on April 29th