Get an aggressive buyers agent to work with you (I am available for such needs) and get some value determined to know how you would best be able to approach the current home owners and see if equity sale is possible OR if they would need to enter in to a Short Sale.
EM
eddie@bhrparkplace.com
Hello Vicki, The home is not in pre-foreclosure status. As Jim suggested, you can always approach the homeowner and ask if they woudllike to sell. If they are experiencing an economic hardship, they can sell in a short sale.
If you'd like, you can share the web link below with them which offers options to foreclosure and they may decide to short sale affording you the opportunity to purchase for assisting them.
http://elkgrove.mortgageforgivenessplan.com//
The link is a nationwide educational website directed to homeowners in Elk Grove, but the information applies to everyone.
As one of the program's Certified National Mortgage Plan Specialists, I am available as well to assist or simply answer any additional questions they might have.
Hope that helps.
Keisha Mathews, REALTOR®
CDPE®, HRC®, HAFA® Certified
SAR Masters Club Member 2012
SAR Masters Club Steering Committee
Mathews & Co. Realty Group
@ Century 21 Landmark Network
keisha.mathews@century21.com\
http://www.SheSoldItForMe.com
(916) 370-1803 cell
lic#: 01439130
Well you know more than most of us, then. My reliable source shows neither a notice of default, nor a notice of trustee sale. So it appears you have information that is not public knowledge. It is not on the MLS either. If you are hot for a property that no one is actively trying to sell, you can either approach the owners directly, or hire a real estate agent to approach them for you.

Why is this particular property so appealing to you?
Or is just the rumor of a stress situation that appeals?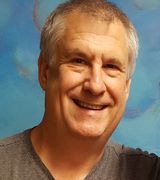 Contact