They may have to move to unicorporated area. Many of the cities now have restrictions on how many pets in one home. I've often seen 2 as the key number.

Good luck.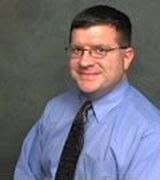 Contact
I represent many families for leasing market. From what you authored
1. Deposit is based on credit scores IF less than 625 require double, or triple deposit
2. Pet deposits average $250 - $500 per pet you might be able to work on the property owner for a flat $500
3. Non listed MLS property might work HOWEVER property owner may not want you involved as an agent.
4. You need to clear conditions prior to them paying app. fees if not loss of approx. $100 declined based on number or pets or credit scores.
5. Have your tried Pilot Point, Aubrery, more rural who might take additional pets than normal single family home.
6. City restrictions MIGHT prevent that many animals on property.
Lynn911 Dallas Realtor & Consultant, Loan Officer, Credit Repair Advisor
The Michael Group - Dallas Business Journal Top Ranked Realtors
972-699-9111
http://www.lynn911.com