Hello Nyla,

The properties that you are asking about are not currently on the market on HUD's web site. They have probably all been sold. If you are finding these homes on Trulia, you are just going to be frustrated by the fact that Trulia listings are often out of date or even fake listings designed to direct you to another web site.
You must work through an agent to bid on any HUD property, so make life easier on yourself and let me do the searching for you.

I just closed on a HUD property this afternoon and they are not normal transactions by any means. You need to work with an agent who is familiar with how to view bid history on HUD properties and make a recommendation on the best strategy to be successful in the bid process. Depending on the area, a HUD property can sell below list price or thousands over list. Once you win the bid, you are only at the first step. The paperwork and procedures are a completely unlike other transactions.

Patrick Jackson
This one also sold in July of 2008. It was a HUD foreclosure.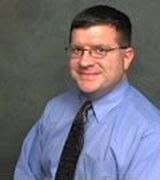 Contact