I searched this 7431 Rio Linda on Realist (tm)
It reports county use code is 1 Family Residential (SFR)

I searched use code: Race Track. Only two properties came up:
one at 3130 Bradshaw,, the other at 5305 Excelsior.

You can ask the county for a zoning change or use change and see what the county decides, after hearing from the neighbors..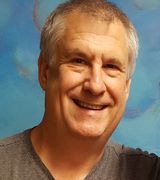 Contact
The home doesn't show on the market officially yet, but this looks like one that legitimately will be on the market soon. There is an agent listed as the person assigned.

In cases like this, the asset manager for the bank may still be completing his paperwork prior to instructing the agent to release it to the market.

I would suggest you select a buyer's agent to represent you in negotiating this, investigating whether ordinances would allow you to use it for a motocross track, help you determine the correct market value and lead you through the process. That agent can contact the assigned agent to find out more about the property and when it might be released.

A buyer's agent will not cost you anything, but provide alot of value in making sure you get the right property at the right price and terms. Good luck hotjitsu! :)