I have traveled extensively domestically and internationally and did not even know there was such a place. I noticed your other post about 2nd homes in Santa Claus, and that did catch my attention immediately. What a fun place to work....I think...

Perhaps someone will share their experiences here. I can only say that I learned something. We'll see who has experiences that they can share.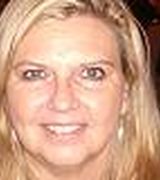 Contact
Holiday World is rolling out the red carpet on yet another attraction, see what all the fuss is about:
http://holidayworld.com/new2008.html.
It's called "Kima Bay" and it is the newest attraction slated to open to the public in May 2008. It will not disappoint; bringing a whopping 7 slides, more than 100 water elements and approximately 125 water jets. For those of us who are madly in love with the current "Tiki" attraction; Kima Bay should be another place that makes adults revert to the age of about 10 :). If you have not yet added Holiday World to your annual vacation plans --- you may want to in 2008! Visit their main website and see for yourself. Oh and did I mention that at Holiday World you get free, UNLIMITED Soft Drinks & Sun Screen ALWAYS!!!
http://www.holidayworld.com.
Have FUN!
DEB -- We are considered one of the world's best kept secrets :). We are where the Santa Postmark comes from. Everthing in the town is "Christmas Themed" w/ a Kringle Shopping Center, Santa's Lodge, Christmas Lake Village (Our gated community), Christmas Lake Golf Course and so much more. If you ever travel this way, be sure and get in touch with me!