From the DISD school finder for this year I show this to be in these school districts:
A student residing at 9910 CRYSTAL VALLEY WAY in DALLAS
will attend the following schools in the 13/14 school year:
Elementary School (Grades K - 5): C. A. TATUM JR.
Middle School (Grades 6 - 8): ANN RICHARDS
High School (Grades 9 - 12): SKYLINE CENTER
You can search other addresses at
http://www.dallasisd.org/Page/92
This link should give you homes in White High School district as well, but always check the DISD website or with the school directly to make sure.
http://www.metroplexhomesalesinfo.com/listings/areas/34917/s…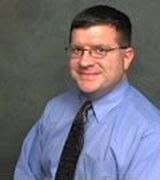 Contact
According to the MLS the high school is Samuell.
I hope this helps!
Susie Kay, Realtor®
GRI, CHMS, SFR
Residential/Commercial/Investment
English-Indonesian-Hokkien
------------------------------------------------------------------
United Real Estate
III Lincoln Centre, 5430 LBJ Freeway #280
Dallas, TX 78240
469-371-2899
susie_k@att.net
http://www.dfwdreamhomes.net
Servicing your real estate need is my priority!
Do you have a question we can assist you with?