Rentals and strange foreclosure situations.
Is it misleading....a lot of these homes are not even for sale - of they have missed a payment, caught up, and it's still listed for a ridculous price. Talk to a Realtor for the real story.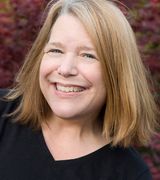 Contact
Most of the $500 to $3,500 prices are rentals. Forget that is says sales price. It is a rental.

$1, only in detroit might it be right. Yup, if you see REALTYTRACK after a listing, forget it. Go to a real real estate sales person and ask about such properties. that site is not worth typing in the information to get a 7 day free trial from.

Any realtor, or real estate agent has access to legitimate REO listings. There is no need to pay those sites who have the wrong information anyway. The real estate agent will give you such information for free.