it's called curiosity. the enquiring mind wants to know... you don't know. that's ok. someone will know. thinking of mechanics lien.... they still exists.

Elinore ---

I don't get the point of your question. First of all, it would be nice to include an address when you ask an overhead question like that. But, really, what difference does it make?

If it is for sale, and if you want to buy it, the owner's mortgage has nothing to do with the price or "market value." The property is worth what it is worth, and the seller will pay off his mortgage when you close on the transaction.

If you are asking this question for some other unknown reason, then Bruce is right about conducting a title search. There may be other liens on the owner (such as the IRS) which will affect the sale of any property he owns.

Please feel free to contact me with your more specific question, and I will try to get you a answer. I have a Real Estate Attorney on my speed dial, and she can get us any answer in this arena.

Check out my experience: 33 years of selling houses in Tarrant County. If anyone can help you, it is probably me. I specialize in tough projects. I also save people money on their electric bills, and bring up their credit scores in preparation for buying a house.

Let me know if I can help you.

Best regards,

Rick DeVoss

ULTRA Real Estate Services
817-300-6121

WholeLife@Yahoo.com
==================
I don't see any, but you always want a title company to run a search for liens mortgage, taxes, IRS, and other liens before you buy.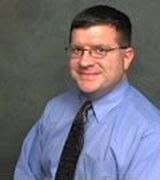 Contact