Michael,
I am an (ABR) Accredited Buyers Agent and have my SRES (Senior Residential Specialist) designation.
I am currently licensed in MN and WI. I am a resident of Sartell, MN. If you are still looking to purchase a home for your mother in the Saint Cloud, MN area please call me at 320-290-6681. I would be happy to help you and your mother make the transition. We can review the recent SOLD properties so you can put a fair offer in on the property you desire.
Or you may view my website at
http://www.JustListedMNhomes.com
Debbie Bertelson
Century 21 - First Realty, Inc.
320-290-6681
Debbie.Bertelson@Century21.com
MN Website:
http://www.JustListedMNhomes.com
WI Website:
http://JustListed.ranww.mlxchange.com
I am a full time agent with over 20 years experience.
Michael
, Home Buyer, Los Angeles, CA
Thanks for your replys Jason & Dan. My question ariginated with data that came from Trulia's "Stats & Trends" for Sartell, MN. (select the "Income & House Prices" tab) It is there that the "Median Value" for Sartell is noted as $125.3K yet the "Median Price" as = $225K. Again, Thank you for your comments.

Regarding the gap between "median value" and "median price asked," how are you determining "median value"?

Value is determined by what people are paying--by the comps--and is below what people aren't paying--the expired listings. Value is not (as suggested below) in any way related to assessments. Assessments mean nothing...nada...zip....zilch.

If by "median value" you do mean comps, some sellers are overly optimistic. In areas of the country where prices have declined (Jason, below, says that's not the case where you are), it's taken a while for reality to sink in. Prices can and do decline, and just because a neighbor's house sold for $X, doesn't mean that today you can sell that house for more.

My response: Forget about what people are asking. Look at what properties are selling for. Then determine what you can afford. Offer the lesser of the two.

Also, on a different matter, be sure to check with your accountant regarding the purchase of a home for your elderly mother. There are a number of ways to do that, and some will work to your and your mom's advantage better than others.

Good luck.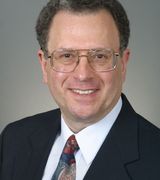 Contact