We've been very busy with buyers in recent weeks. Many of them are looking at Bloomfield Hills and Franklin homes. Move up buyers are happy that they can afford neighborhoods that they could not previously afford.

Yes, prices have fallen, but there is still demand for nice homes. We've personally been involved in quite a few multiple offer situations already this spring. Our listings are getting a lot of activity and houses are selling.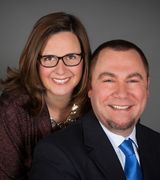 Contact
Linda, these neighborhoods are still desirable. A loss of value does not necessarily mean a lose of desirability. Those areas hold a great interest for buyers. More so now that it is within reach of buyers who may have been shut out before due to the higher prices that were asked.