Propsition 8 that passed in 1978, amended the Propsition 13 to reflect the decline in value of your property.When and if the market value of the previous reduced assement (Prop. 8) increases above its Prop. 13 factored base year value, the Assessor will once again enroll its Prop. 13 that factored bas year value. Prop. 8 can change from year to year and its reductions are temporarily to recognize the fact that the current market vae for the current market value of a property fell below its current the base value of the Propesition 13. Every county has different dateline for filling the request for "Decline in Market Value"This form can be download online from assessor office website of the county you are residing. I hope my answer is adequate enough for your question. Check your county assessor office for more details. Every homewoners can apply for this request if you believe that your property is being assessed with a higher value than the market value
The LA County Tax Assessor has a booklet entitled "Guide to Proposition 8" Decline in Value Reassessments which you can obtain by calling 1-888-807-2111 or visit lacountypropertytax.com website.
You can also obtain general information about property taxes including how to read your tax bill and where to find answers to your questions on this site.
For more information about other exemptions, exclusions and tax relief, you can call for general information, visit one of their offices to pick up brochures or speak with a trained professional. 24 hours a day you can:
Access Assessor's Website to research comparable sales, verify valuations, download forms, learn how appraisals are made. Visit assessor.lacounty.gov
Access Assessor's Email and send your questions comments or suggestions to helpdesk@assessor.lacounty.gov
There are other Propositions like 60 and 90 regarding Senior Citizen's Replacement Dwelling Benefit and Propositions 58 and 193 regarding reassessment exclusions for real property transfer between parent and child and grandparent to grandchild.
Fell free to contact me via email at bstrealtor@aol.com or by phone (714) 296-7270 if I can provide you with any further information.
Barbara Robbins-Olexa, Broker, E-Pro(R), SRES(R)
L B Brokerage
http://www.barbararobbinsolexa.com
To put it simply...Proposition 8 allows a temporary reduction in
property tax assessments.

Basically this proposition states that if the market value on January
1 of any current year falls below the assessed value (as shown on your property tax bill), the
Assessor's Office must temporarily lower the assessment to reflect market conditions.

Normally, only recently purchased properties that
have subsequently declined in value may be eligible for this temporary reduction in value under
Proposition 8.

Property owners who believe that the market value of their property is less than their current
assessment should contact the Assessor's Office for a review. If supported by a decline in recent
sale prices, the assessed valuation will be lowered to reflect current market conditions.

The Assessor's Office will then review the subject property on an annual basis each
January 1st. When the market has "turned around" and the value has increased, the assessment
of the property will also be increased (plus the annual 2% inflation factor mandated by
Proposition 13). Under no circumstances, however, can this increase in value exceed the
original assessed value (plus the 2% inflationary factor compounded).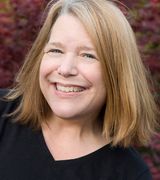 Contact