There's a reason it's been on the market for over a year which obviously is a big red flag. Now is definitely the time to buy if you can afford it. You can check out my video blog at
http://www.jonathancarbutti.com
for some good consumer advice and contact me directly at 203-980-6886 if you would like some sound advice on how to proceed next. I'm a broker/owner and know the local Branford market. Would be happy to help you out. Talk soon.
Jonathan Carbutti
http://www.carbuttirealestate.com
I am a local agent that handles the Branford area....email me directly and I can give you further information.

John.izzo@raveis.com

John Izzo, ABR, CRS, REALTOR

TOP LISTING ASSOCIATE
EXCELLENCE IN CUSTOMER SERVICE
Sales Consultant and Shoreline Specialist
William Raveis Real Estate
203-887-2574

Recipient - Connecticut Magazine's 2012, 2013 Five Star Real Estate Agents Award
No one can predict out over the next 3 years. What if we go to war over Syria? What if the Republicans gain control of the White House and both houses of Congress? Or what if the Democrats do? What if the new chairman of the Fed has other plans about the availability of money? What if, what if, what if.

Further, you don't say when the asking price was reduced to $359,000. Nor do you say what the comps are. If the comps are $325,000, make an offer below that. If the comps are around $360,000 and the price was just reduced, maybe you make an offer near that price. If the price was reduced to $359,000 more than 2 months ago, it's still overpriced.

Here's what you do: Have your Realtor prepare a CMA on the property. Make an offer below that figure. In no case agree on any number above the CMA.

Ask your Realtor about market trends in your area. In lots of areas, prices have been going up for 6-12 months. You can tweak your offer slightly, based on that. But don't try to precisely time the market. If you want a place to live, if you like Castle Rock, if you can comfortably afford it, and if you're planning on staying there 5+ years, then make an offer at or below the CMA number.

Hope that helps.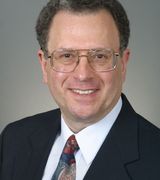 Contact