Don had some great points. Four years is an excessively long time to be trying to sell a house. Is it safe to assume they are trying to sell it themselves? I'm fairly confident to say that the value of the home (especially in Worcester county) has changed much more in the last four years than the owners have reduced the price. Don's suggestion of getting a fair market value from a local Realtor or appraiser (link for appraisers below) and then showing the owner on paper the benefit of your proposed lease to own plan vs. a vacant property might help. My guess is that whatever the appraisal/CMA comes back at, the owners will feel it is way too low (it seems like they've been ignoring what the market is telling them for 4 years) and might not be open to the idea anyways. But the exercise will be great for you guys, as there are a lot of houses in your area lingering on the market and going through this analysis with a more motivated home seller may result in a good lease-to-own situation for you. Good luck! Unfortunately, if the owners aren't very motivated to sell (that's what the 4 years on the market tells us), they might not be very motivated to lease-to-own either.
Good morning Bands:

On the service I would agree it sounds illogical. First of all I would ask the sellers the question. Below the service this move could be prompted by a number of issues from tax consequences to personal issue.

Regards,

Rob
You'd have to ask the owners. My guess is that they think that their house will sell better without you there. Maybe the house doesn't show well with you in there (that sometimes happens). Or maybe they think that their house will just show better empty. (Usually, it doesn't.) Or maybe they don't understand the lease to own concept. In most circumstances, yes, it would make more sense to keep you in there, even as a renter, for the cash flow. But if they've been trying to sell their house unsuccessfully for 4 years, then the odds of them selling it any time soon empty appear unlikely.

One other point: If they've been trying to sell it for 4 years, it's overpriced. Period. Yes, maybe it doesn't show all that well with you there. But 4 years? And that should give you at least a clue on what a reasonable purchase price should be.

My suggestion: Get a Realtor to do a CMA to find out what the house is really worth. Then work up some numbers for the sellers, showing the relative cost of keeping the house empty, no cash flow, for say 6 months (or longer), plus the real estate commission upon sale, versus your proposal of a lease to own, constant cash flow, and a purchase, albeit probably at a lower amount than their likely overinflated price.

Hope that helps.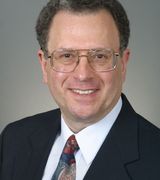 Contact