Dave,

You are referring to the Governor's Grant neighborhood. There are a few reasons why there may appear to be a few too many on the market. The first is these homes are between 2-5 years old. The average home owner in our area moves once every 3-7 years. The second reason is the overall market is slower and it is taking longer for homes to sell, thus creating a bag log of inventory. Finally, many of these home ownwers bought these homes due to them being new. With the high condo fee and CPRA, tough parking and view of the Mall parking lot, many just may want a change in location.

If I can help you with further questions about Columbia and Howard County, let me know.
The RM Union…
, , Ellicott City, Columbia, Owings Mills, Baltimore City
Dave,
We were given a good answer from one of our buyers the other day. Many families are not interested in moving to the town center area because of the amount of traffic that comes through the community on a daily basis. Our client also was fearful of the children being so close to the mall...for safety and also for the teenage years. This may help explain why the homes are not selling as fast in the town center area. We also feel that the condo fees & Columbia Association fees with the price of the home may be a little too high for a first time buyer. Visit our website at
http://www.rmunion.com
and click under the link for buyers to search properties. There you will be able to search for all properties listed on the market in that area. Please let us know if you have any further questions.
Dave.....My suggestion would be to contact a local Realtor in you area to give you the why on your market and trends.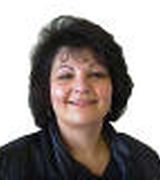 Contact