I have the tools you need to protest your taxes and have been helping clients successfully for 21 years. Call me at 713.818.0829 or look me up at
http://www.SellThisPlaceNow.com
Norman Frenk
You need to take evidence of why your home deserves a lower value.

Sales figures from competitive sales.
Pictures that show your home is in worse shape than others...peeling paint, bad landscaping, etc.
You can take traffic counts if your home backs up to busy road.
You can also look at lot sizes, sometimes they value all lots in a subdivision the same and not based on size?
Basically you need to prove your case....why is their value wrong and your proposed value right.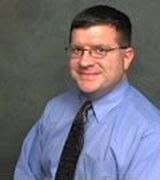 Contact