No discrimination (at least as indicated from your question).

I'm assuming the sellers are trying a short sale. As Scott notes, the lender will look at the comps, and won't accept an offer too much below the comps. Apparently, the seller believes the house is worth more than $87,900. On the other hand, we can figure it's not worth $108,000 since it's been on the market for 3 months.

Now, the lender may be correct or incorrect in its price estimation. But that's what you're up against at the moment.

Your assumption that "the banks are supposedly trying to help these people in foreclosure" is, unfortunately, incorrect. Banks don't care whether the person who defaults on the loan is putting his/her life on the line in Afghanistan or whether the seller is a crack dealer selling to kids on the playground.

Talk it over with your agent. Have your agent talk to the listing agent for any perspective on what the bank's likely to accept. Factor all that into the equation and then, if it makes financial sense, make another offer.

Hope that helps.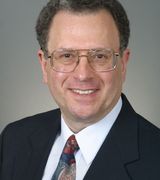 Contact
The banks will only accept an offer within a certain percentage of the current market value. They will not go below that percentage. banks are willing to work with Sellers but sellers have to be willing to work the banks. using a local and well expereinced agent sure can help the process. the seller needs to reach out to the bank. As you do i feel very badly about what is happening. There does not seem to be common sense with some banks especially Freddie and Fannie in how short sales are accepted.
The amount the bank will accept depends on the market value. They want to get the most money that they can to minimize their losses. Your agent should do a market analysis for you to see what price range this falls into.