Hi Mike,

There are dozens of great, interesting topics. Some favorites of our clients:
- specific markets & their performance
- 1031 exchanges
- tax advantages of owning real estate
- real estate investing basics (leverage, performance, etc.
- how to choose an investment market / the factors involved in determining the economic viability of a market, including:
• The natural path of growth within the metro
• The presence of large, sound, industry-diverse corporations
• Future plans for additional corporate entities
• Availability of State and Local government jobs
• The presence of cultural activities – music, art and nightlife
• Leisure interest and recreational activities, such as golf, hiking and athletics
• The development of retail outlets and restaurants
• The quality of local school systems
- how to successfully invest outside of 'your own backyard'
- using IRA money for investing
- mortgage financing strategies

The list goes on....

On many topics it may add credibility to have an expert on the specific topic weigh in ... then you can also market to their database for attendees.

For promotion - often your local paper will run an ad (assuming it's a free event). We also utilize email marketing.

Hope that helps!
Brandie
I think that including info on : 1) where to get downpayment: if they refinance, they have to include the new payment in their loan figures; 2. lender guidelines ie what is the difference in getting loans for investors; 3. 1031 exchange info-maybe have an exchange company there to answer questions; 4. the importance of having a reserve to make repairs to investment property and to cover vacancies; 5. how to "pencil out" investments to make sure the cash flow each month is appropriate and if there is negative cash flow, that they know that goiing in; 6. the difference between flipping property and long-term investments and why one might be better for a particular investor; 7. Opportunities to invest in areas outside of Napa. Your agent can provide referrals to those people who want to invest but can't afford California; 8. Hiring a property manager vs. doing it themselves; 9. tax benefits to investment property; and 10. TICs.
Hi Mike. If I were to attend the seminar I would want to know about buying subject to the seller's existing mortgage and how it should be best handled. How do escrow companies deal with this kind of transaction. I am only familiar with transaction where the seller's existing mortgage is paid off when title is transferred.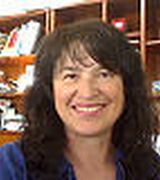 Contact