If you have a lot of inventory in your market, and the recent sales history represents a downward trend in pricing, chances are strong that it will be favorable to buy an existing home over building a new one.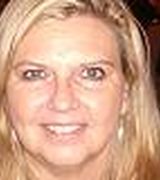 Contact
In the current housing market you are probably better off buying a HUD, REO or an existing home over land and building. A lot of these bank owned homes and existing homes are being sold for far less than the cost to build. In our current market in Phoenix AZ your best deals are currently REO (bankowned homes), banks cannot afford to keep these homes on their books and are forced to sell way below market. Hope this info helps.
hey, do the math. I lean towards to building your own home. But you must do the math. If you find a home that you like for the right price, and you also find a lot and a builder, then simply compare the cost of the two. But you should check out Owner/Builder Programs for sure.