I'd probably go back to Federal Reserve reports, I think they track it, or one of the big commercial real estate companies like Trammel Crow, Cushman, CBRE, JLL or someone like that. I'm sure they will have historical numbers in their reports. You might also check with the Real Estate Center at Texas A&M. They track lots of numbers.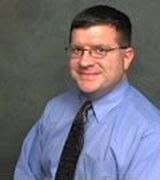 Contact
I am unconfirmed what you are asking ... confirm article published? Or searching for commercial leases % vacant vs. occupied.
James is correct off his statement is there a footnote to article published?
National Featured Realtor and Consultant, Texas Mortgage Loan Officer, Credit Repair Lecturer
Follow me on Twitter:
http://twitter.com/Lynn911
Lynn911
http://www.lynn911.com
Texpoec you may want to contact U.S. News for the source of data in their article.