Scott's answer is good. And I assume you're talking about actual depreciation--actual value--and not taxes. If you're talking about it from a tax standpoint, see an accountant.

As a practical matter, most mobile homes have a lifespan of about 30 years. Some won't last as long. I've seen others last longer. So, on average, about 3%-3.5% a year, though it's not a straight line. Just like a car, there will be more depreciation at the beginning. It's not quite as bad as a car, but the depreciation is a bit faster in the first few years.

Hope that helps.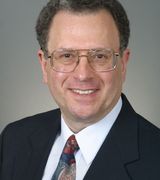 Contact
If you are looking from a tax perspective, then residential rental would be 27.5 straight line
There are too many variables to quote a percentage such as if it is new know, a pre 1976, a wood frame, metal frame, sheetrocked walls or paneling and condition. It is also affected if it is on its own land, in a park, leased land or a coop. If you take it off teh land it will depreciate greatly if it is sold as is but it does add value if it is placed on a lot and if it is affixed permenately. I hope this can help you although i cant quote a percentage.