Most of the traffic on here is either lenders or agents. You may want to post on an investor's website. Or on a job wanted site.

I'm not sure you got so much "negative feedback". ...Maybe just a dose of reality.
Realtors and Loan Officers deal with people who have a good credit rating and solid jobs who can buy a house. Perhaps you're just asking the wrong bunch of people.

There are hundreds of guys with a "construction background" who are looking for work. Maybe thousands! Find a job first. Then look for a place to rent. There are some apartments out there that don't care who they rent to. I'd start there before you try to rent a house.

Good luck! I know you'll find something.

Rick
There are tons of construction jobs here now as we really ramp up building. I would hit ever construction site in the area and start networking.

I like Rich's post...great idea if you need a place to live is start meeting with the investors groups. Post in the investor forums. Maybe you can live in a house while it is being remodeled. That might mean moving every couple of months, but might help you get on your feet.

"People are always blaming their circumstances for what they are. I don't believe in circumstances. The people who get on in this world are the people who get up and look for the circumstances they want, and if they can't find them, make them."
-George Bernard Shaw

By the way, I would be much more trusting of a person who said I screwed up. I made a dumb mistake. I was 19 young and dumb, but I learned my lesson and have been on the straight and narrow for the past 10 years. I work hard, I'm trying to improve my life, I go to AA every day, I go to church at this place...or whatever then someone who says due to a flaw in the system. Even if that is the truth....there are plenty of flaws in the legal system,but that is probably not what employers or owners want to hear.

You can also stay in one of the extended stays motels for a while to get started. They don't do background checks.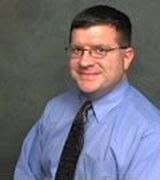 Contact
Pete,
You may want to check the classified ads.
Best of Luck;
Christina Solorzano;
CEO & SR Credit Repair Specialist at
Everlasting Credit Repair
http://www.everlastingcredit.com