Hi Tyeisha, I would be happy to assist you in your quest for good investments in the Iowa Quad City area. Give me a call at your earliest convenience so that we can get you started!
Wendy Ridenhour, REALTOR
Licensed in IA
Mel Foster Company
3211 35th St. Ct.
Davenport, IA 52807
563-823-2291
wridenhour@melfosterco.com
http://www.qcdreams.com
Best place to start looking is at your local real estate investment club. You can find a list--somewhat outdated--at
http://www.creonline.com
There's a link on the left of the home page to the clubs, broken down by state.
Attend a couple of meetings of different clubs in your area (if there's more than one) and you'll very likely make some good contacts.
Hope that helps.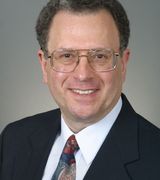 Contact
Hi Tyeisha,
My name is Shannon Lough. I work with the local Keller Williams Realty company. We're the largest Real Estate Company in the nation! I'm always anxious to work with more investors such as yourself. I specialize in distressed and rehab properties. Contact me today at 309-737-5487 or shannonlough@kw.com and let me know your criteria! I am also the lead agent with the local Keller Williams Property Management group, so I would be more than able to assist you in any rental or "hold" properties you may be considering in the Greater Quad Cities area!

Shannon Lough
309-737-5487
shannonlough@kw.com

Keller Williams Realty
Greater Quad Cities
1225 E River Dr
Davenport, IA 52803