That information is critically important. If you're buying a property to rent out, you absolutely have to know what the rental income will be.

The best way, by far, is to have a Realtor pull the comps, exactly as he/she would do when you're planning on purchasing a property. There are automated services out there--I've been pleasantly surprised by Rentometer.com--but you really need a human evaluation before making such a big decision.

Hope that helps.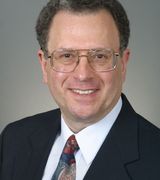 Contact
Suzanne is right, I regularly do that for investors here in Florida. Knowing the return on investment is critical in deciding where to invest your money. Make sure your Realtor uses conservative values, and doesn't overestimate your returns.
The right real estate agent will be able to help you. You will want to look at the 'rent roll', in other words, the gross monthly revenue and the expenses, including interest expense and mortgage so you know exactly what your cash flow will be at the end of the month. A good realtor can also help you decide what areas are the most profitable for landlords. The answer to your question lies in finding the right realtor to work with.