Hi Dawn. Perhaps someone else has access to your computer and you did not log out of your Trulia account or maybe you used a public computer and did not log out. You may want to change your password.

You will want to consult with a mortgage broker about available assistance programs. There are income limitations and minimum credit score requirements. I heard of a CHF Platinum program that works in conjunction with FHA financing, which makes it possible to get 99.5 financing.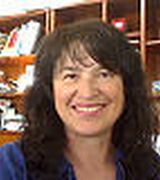 Contact
That area should support that price point goal you have established. More details on your needs would be helpful in putting a search together.
Hi Dawn,
It looks like maybe you were able to remove the question that you didn't post as I don't see it on your profile.

Most likely it was due to not logging out of Trulia on the computer you were using and someone using the computer posted the question thru your open account. Always click the log out button when you are finished.

Have you connected yet with a Sacramento agent yet to help you find a home and the grant program that will work for you? You are correct that there are some great buys out there and programs to help you obtain your own home and a place for your grandchildern, the first step is to find an agent that will help you start on that path, there are many agents that post answers here that you can call or if you need a referral I can help you find someone that works in that area, let me know.