Mark,
I have been working the Loxahatchee market for the past 15 years. I am a realtor with Coldwell Banker which has the best marketing program of all real estate companies. I would love to speak to you about marking your home. It is so important to market in the righ areas. Coldwell Banker's marketing goes to other countries which we are finding out has most of the buyers because of the exchange rate. Please contact me.
Ann Angotti (AnnAngotti@Realtor.com)
Here is the link with more info. on your property.

Let me know if my team could be of assistance in selling your property.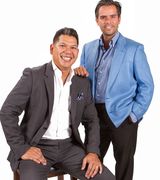 Contact