Jed Lane's answer
The Molie Stone store on Portola was Tower Market and has been the market serving the area for over 60 years. There is also the Miraloma Market at Evelyn and Portola. As mentioned there is a Safeway on the next ridge, Diamond Heights Blvd. and one down on Monterey Blvd. The store on Monterey is set for expansion soon according to neighborhood scuttlebutt. There is a new CVS being built on Fowler and Portola.
Depending on where you are in the neighborhood, the shopping isn't a quick walk. I've written often about the fact that neighborhoods like Miraloma are designed for cars. You need to have lots of time to walk or you will need a car to run errands. The problems are arising in the escalation of destination parking costs. Meters and tickets keep going up in the City's efforts to reduce greenhouse emissions.
The local MUNI service is terrible, the 36 runs every thirty minutes - if all the busses and drivers are working that day. SFMTA won't increase the runs because the ridership isn't there and the ridership isn't there because it isn't a dependable or efficient means of transport.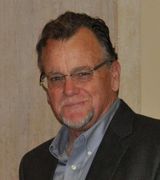 Contact
Mollie Stone's on Portola and Safeway in Diamond Heights!
You can go to Canyon Market in Glen Park, just on down the hill from you and on Saturday's you can buy FRESH vegetables and produce at the Alemany Farmer's Market.
Alemany Farmer's Market - The original San Francisco Farmer's Market! Check it out!
http://sfgsa.org/index.aspx?page=1058
You're close to the Glen Park BART Station, Interstate 101 and 280
What's there not to like???
Mike Ackerman
Zephyr Real Estate
ABZ@ZephyrSF.com
415-307-5850
There is a Safeway in Diamond Heights Village, on Monterey Blvd. near Foerester, one at Taraval and 17th and a Mollie Stone's at Portola and O'Shaugnessy. Hope that helps!