Whenever certain issues regarding realtor misconduct arise, I believe the best place to go first is the realtor's managing broker. The managing broker is like the "boss" of the office and they deal with any issues regarding an agent's behavior.

If that doesn't help you then try the Chicago Association of Realtors (CAR). They specialize in issues involving the conduct of agents and will be able to assist you further.
I would first complain to his/her managing broker.
If that doesn't produce satisfactory results, you can file an ethics complaint with the Chicago Association of Realtors (
http://www.chicagorealtor.com/
). That's presuming you have an ethics violation.
Otherwise you can contact the Illinois Department of Financial and Professional Regulation
http://(www.idfpr.com
), and see what they can do for you.
I'm sorry that you have to worry about this, and hope you find what you're looking for.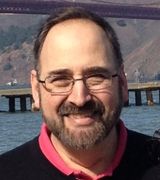 Contact
Hi Mike,
I'm not sure of your situation but the first place to start once you have talked to the REALTOR and have gotten no recourse from them, would be to contact his/her managing Broker at his Real Estate office. Once you have talked to them and have not gotten sufficient recourse, would be to contact his/her local MLS board and lodge a formal complaint. The MLS board will look into the allegations and start proceedings to look into the allegations. The local MLS board will guide you through the process and work on an acceptable outcome for you. With that being said I just want to let you know that there are plenty of REALTOR's out there who do a fantastic job so I don't want to sour you on working with another REALTOR in the future. I hope that you get the help you are looking for. Thanks