Scott Godzyk's answer
Jack you should speak with the person negotiating your short sale as these are issues that should always be addressed as part of the negotiations how the lender will report the sale on your credit report and what will become of the short fall. In deed you will want to make sure the debt is forgiven soyou are not always wondering if the bank or a collector will come calling in the next 7 years. The way they report the sale will affect your ability to purchase again in the future and the rate you will pay from cars to credit cards. Good luck in working things out..
BEST ANSWER
I would not advise any owner to complete a short sale without knowing, in writing, the lender's position on how the sale will be reflected in their credit report, how the deficiency will be handled (do they reserve the right to come after you personally?).

If you do not know the answer to these questions you should consult competent professional advice.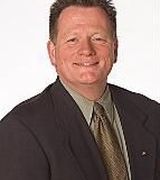 Contact
Jack:

Not sure who is handling the short sale but things to keep in mind are.

Make sure the short sale approval letter reads...
Debt will be reported as satisfied, not as settled.
And that bank will provide a 1099 form, proving they forgave the balance owed. You must take the form to your accountant for filing your next tax return.

If those two conditions are not met, the window is left open for the bank to come after you for the amount owed on the note (which is unlikely if it was a primary residence, but 50% chance if it was second home or investment property).

If you do not already have an attorney, call your local Realtor association and ask them for an affiliate real Estate attorney. They will usually provide a first consultation for free.

I am not an attorney or accountant, so this is just general information, only them 2 can give you specific information to your situation.

Was this helpful? If so, the "thumbs up" will be appreciated.

Tony Vega
Charles Rutenberg Realty
Kissimmee, FL