As Laura notes, that should be addressed in the contract.

If it isn't, you should vacate immediately. At closing, the ownership transfers.

What sometimes happens--if the seller isn't ready to move yet--a provision is included in the sales contract for a rent-back period--a week, two weeks, something like that. But that really should be negotiated up front. Otherwise--understandably--the buyers will be expecting to move into their new home immediately after closing.

Hope that helps.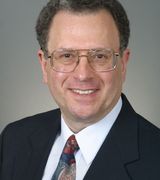 Contact
Hello Wolf,
The terms of you vacating should be on the sale contract. Typically, the seller must be vacated by the closing date when the keys are handed to the buyer.

Also, most buyers perform a "final walk-through" of the property before closing to make sure that the home is in the same condition as when they last saw it. Usually, the property should be vacant then so that the buyers can determine if any damages have occurred with the sellers move out.

Laura Feghali
Prudential Connecticut Realty