R
You are probably referring to an ad that says if I cannot sell your home, I'll buy it?

You are hiring a Realtor to sell your home. So if you pre=agrree on a price that if it does not sell, they'll buy it, they are still conducting a transaction. So in most cases you will pay a commission. This is a business, not a charity. We would still have to do the work. BTW this does not occur very often.,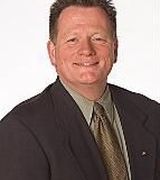 Contact
What the actual sales agent gets paid is based on an agreement with the brokerage. What you owe to the brokerage is based on your contract/listing agreement with them. What does your listing agreement/contract say? I am positive it addresses commission.