Hi Ratandrea, As said below there are many legitimate reasons.
We've taken pictures of homes and decided not to post them, not because the house in poor condition but because in some of the cases the Owners furniture did not do the room justice, or there was too much furniture in the room for a good pic. In addition pictures can look alot better or worse than the actual property is worth.

All the Best
Dave & Lisa
Grumble, grumble.

There are plenty of legitimate reasons why sellers prefer not to have pictures posted. Privacy. Security. And more.

If you're interested in relocating to Dubuque, contact a Realtor in Dubuque. Work with him/her. If you see something you're interested in, ask the agent to go over there and take some interior shots.

As for REO homes, those aren't the ones with beds, dining tables, etc. Many REO agents are handling multiple properties. They're busy. The insides of the homes don't look great. Base your initial decision on the location of the home and the specs. Google Maps is a great tool for not only viewing the exterior of a home, but also for viewing the other homes on the street.

And face it: You're not going to buy a house in Dubuque without looking inside of it, anyway. So you identify certain specific neighborhoods. Within those, you identify possible houses. You have a local Realtor take some interior shots of those houses. Then you spend a weekend in Dubuque actually looking at the houses. From the listing, you'll know what the house looks like on the outside. From Google Maps, you'll know what the surrounding area looks like. From the assistance provided by your Realtor, you'll have an idea of what the inside of the house looks like. All that without moving off your chair in front of your computer.

Then you get to Dubuque and make your choice.

Hope that helps.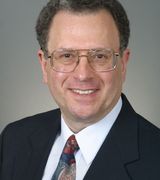 Contact
Unfortunately, and especially, if it's an REO home, the (potential) photos of the interior of a foreclosed home sometimes leave a lot to be desired. While I'm not specifically a "specialist" in foreclosures, I have been working with folks on both the buying and selling side of these properties. When I've listed foreclosures and REO homes I've done as much as I can to highlight what the home has and not purposely left out photos becuase they may not show as well when compared to standard listings. And to be completely level with you, yes, some agents don't probably do as much as they can in the photos department, but in many cases they have certain limitations out of their control that prevent a full set of photos.

I hope this helps, if any follow-up questions please don't hesitate to contact me, thanks...